This page is the brochure for your selected program. You can view the provided information for this program on this page and click on the available buttons for additional options.
PIIRS Global Seminar China - 2018
Beijing, China
(Outgoing Program)
Dept Offering Program:
PIIRS
Program Type:
Study Abroad (summer)
Language of Instruction:
English
Time Away:
Summer
Program Group:
PIIRS
2018 PIIRS Global Seminar China
Peking University, Beijing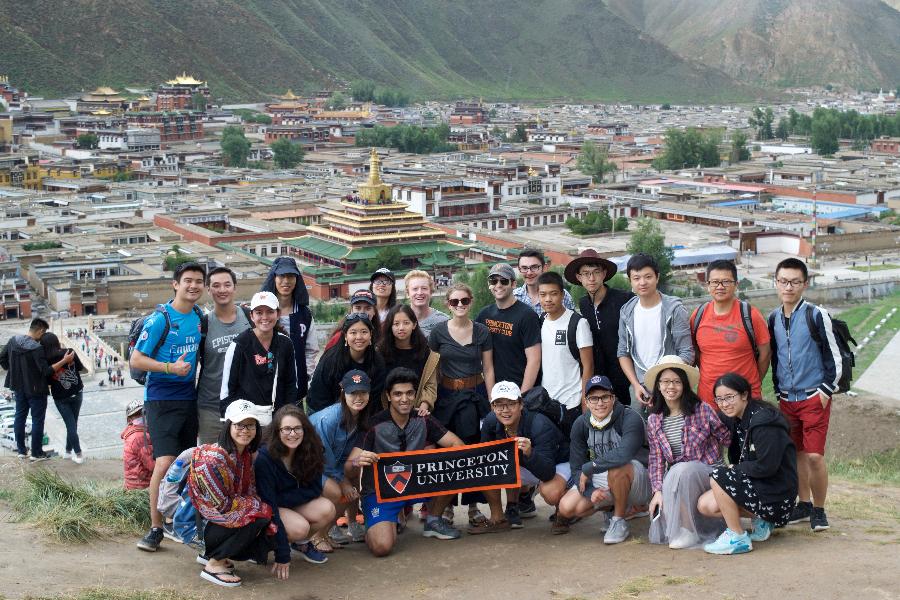 Contemporary Chinese Society
Yu Xie, Sociology and PIIRS
July 9-August 17, 2018
After its unification in 1949, following a "century of humiliation," between the Opium War that began in 1840 and the end of World War II, China remained poor, undeveloped and isolated from the rest of the world until 1978, when economic reform initiated a new era. Since then, China has been undergoing an unprecedented and rapid social transformation. All aspects of Chinese society are changing fundamentally and forever.
The seminar will offer an introduction to some of the most prominent features of Chinese society, including work organizations, the education system, the urban/rural divide, migration, social inequality, marriage and family, ethnicity and religion. Through in-class lectures and presentations and interesting field excursions to sites within Beijing and western and southern China, the seminar will provide you with a substantive introduction to sociological perspectives of China that will allow you to understand social changes in China and their long-term impact on not only the 1.3 billion Chinese now living in China - the largest population in the world today - but also people living elsewhere in developed as well as developing countries.
Classes will be held at Yuanpei College, Peking University's preeminent residential college, and there will be numerous excursions throughout the country to examine China's growing wealth and social disparities and the impact of fast-paced economic growth on society as well as the regional differences in culture and traditions of China. Among the excursions will be a weekend trip to Western China to examine rural life in China. This trip includes a visit to the Mogao Buddhist Caves in Gansu Province where ancient Buddhist art survives, see the Singing Sand Dunes, and visit the Labrang Tibetan monastery. Another weekend excursion is a visit to Guangdong Province in southern China, including Shenzhen, the first special economic zone established in China. The visit will include tours of manufacturing facilities, the Shenzhen Stock Exchange, GAC Motor Trumpchi automotive factory, and the African section of Guangzhou. China is unique in its manufacturing model, where employees live on the factory grounds in dormitory-style housing and dine in communal kitchens, and students will be able to see aspects of such factory life in the southern China excursion.
Faculty Director
Yu Xie joined Princeton University in 2015 as the Bert G. Kerstetter '66 University Professor of Sociology and PIIRS. His main areas of interest are social stratification, demography, statistical methods, Chinese studies and the sociology of science.
Seminar Manager
Yan Bennett can be reached at ybennett@princeton.edu or by calling 609-258-7149.
Distribution Requirements
The course fulfills the Social Analysis (SA) requirement and the departmental requirements for Sociology (SOC) and East Asian Studies (EAS). It may be used to fulfill the requirements for the East Asian Studies Program Certificate or the East Asian Studies Department Language and Culture Certificate. Language instruction will be offered at the beginner (no prior training) and advanced (conversational) levels.
Costs and Financial Aid
Program Fee: $4,100 (includes all housing, required course excursions, and related academic expenses). Additional instructional costs (books and materials, required immunizations) will vary, but students should budget up to $165 for these expenses. Roundtrip airfare and airport transportation is estimated at $1,935 and personal expenses at $800.
PIIRS provides generous funding to students admitted to the Global Seminars who receive term financial aid. Possibilities for additional financial support may be available through the Student Activities Funding Engine (SAFE). Princeton Subsidized Student Loans, available from the Office of Financial Aid, are also highly recommended over charging costs to a credit card. Please consult Financing Options for Students and Parents 2016–17, specifically pages 1–2 and Table 3, and contact the Office of Financial Aid for more information.
To ensure a place in the seminar, a $500 nonrefundable deposit will be charged to participants' accounts on April 1; the balance of the course fee will be charged to accounts on May 15.
NB: Students who accept a place in a Global Seminar and then, before the seminar begins, withdraw or cannot participate because they are no longer enrolled at Princeton will lose the nonrefundable deposit and any unrecoverable costs. There are no refunds after the start of the program.
PIIRS Global Seminars are made possible in part by the generous contributions of alumni and friends and ongoing efforts of the Office of Development.
Students admitted to the seminar will be notified by email on or before March 11, 2016. Admitted students should confirm their participation by email by March 21, 2015. A non-refundable deposit payment of $500 (which will go towards the program fee) will be charged to their student account. Students who accept a place and then, before the seminar begins, withdraw or cannot participate because they are no longer enrolled at Princeton will lose the non-refundable deposit and any unrecoverable cost. There are no refunds after the start of the seminar.
| Term | Year | App Deadline | Decision Date | Start Date | End Date |
| --- | --- | --- | --- | --- | --- |
| Summer | 2018 | 02/13/2018 | 03/09/2018 | 07/09/2018 | 08/17/2018 |