This page is the brochure for your selected program. You can view the provided information for this program on this page and click on the available buttons for additional options.
Lima, Peru
(Outgoing Program)
Program Terms:
Summer

Partner Institution/Organization Homepage:
Click to visit
Restrictions:
Princeton applicants only
| | | | |
| --- | --- | --- | --- |
| Dept Offering Program: | IIP, International Internship Program (IIP) | Program Type: | Internship |
| Language Prerequisite: | No | Program Features: | Field Work, Lab Based Work, Research |
| Degree Level: | 2 First year Ugrad, 3 Sophomore, 4 Junior | Time Away: | Summer |
| Housing options: | Student Responsibilty with support from IIP and/or Host Organization | Program Group: | International Internship Program |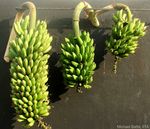 About:
Bioversity International is a global research-for-development organization. They have a vision – that agricultural biodiversity nourishes people and sustains the planet. They deliver scientific evidence, management practices and policy options to use and safeguard agricultural and tree biodiversity to attain sustainable global food and nutrition security. They work with partners in low-income countries in different regions where agricultural and tree biodiversity can contribute to improved nutrition, resilience, productivity and climate change adaptation.Their organization is active in over 100 countries worldwide, with more than 300 staff working from some 20 country offices.
Intern Responsibilities:
IIP interns, as part of a project team, will be assigned a research project and learn more about issues concerning international agricultural research for development, particularly sustainable conservation and use of agricultural biodiversity for food and agriculture. IIP interns will gain experience in carrying out desk studies, literature searching, compilation and analysis of information, database work, and writing reports, papers, and public awareness materials. IIP interns placed at Bioversity in Peru will work on one or more of the following projects:
Analysis of gold mine restoration data - Successful restoration of gold mine spoils has long been seen as a highly complex and expensive undertaking. This paradigm has now been broken by Forestpa, a Colombian restoration company that has developed a highly effective method for socially-inclusive, ecologically-sound and profitable restoration of land devastated by gold mining. The objective of this IIP internship will be to analyze data on tree diversity and biomass, collected from >100 plots established in restored forest on land previously degraded by gold mining and livestock grazing, 5 and 10 years after initiation of the restoration activities. Bioversity wants to test whether there is a difference in recovering rates of tree diversity and biomass between land previously degraded by grazing or gold mining and whether there is any relationship between diversity and biomass production. The IIP intern will produce a summary of principal findings and a literature review.
Data collection on tree functional traits for restoration decision support tool - Bioversity has been leading the development of a decision-support tool to assist restoration practitioners with the selection of appropriate species combinations and seed sources that increase resistance against locally prevailing stress factors at restoration sites (eg fire, erosion, soil compaction…) and are best matched with restoration goals (e.g. carbon sequestration, recovery of original vegetation, watershed protection etc). In a first stage, the tool has been developed for the restoration of Colombian tropical dry forest, and is available at www.restool.org. The tool partly relies on the association of functional traits of different tree species and (i) resistance against biotic and abiotic stress factors and (ii) specific restoration objectives. The objective of this IIP internship is to carry out a literature review, in combination with consultation of experts (principally telephone and email) to extend and validate our preliminary list of associations between functional traits and species´ resistance against stress factors and their contribution to restoration objectives. A secondary task will consist in collecting data on the functional traits for a concrete list of tree species.
Analysis of food plant use from local to global scales - An interesting area in the study of the nutritional and medicinal usefulness of plants concerns the investigation of how global and local patterns in plant use and knowledge relate to one another. For example, Moerman et al (1999) and Saslis-Lagoudakis et al. (2011) uncovered common patterns in ethnomedicinal usage by cultures from different areas all over the world. A question that largely remains unanswered if similar patterns can be found for edible plant species. The objective of this internship will be to investigate the over-and under-representation of certain plant families as sources of food at the global, national and local level, by means of existing databases selected for each of these three levels. This IIP intern will work on data quality control and actualization of the taxonomy of species included in the databases, and time permitting, collection of additional databases through literature searches.
Analysis of the relationship between tree genetic and tree functional diversity data from Colombian dry forest - Bioversity has recently carried out a study in Colombian tropical dry forest which aimed to characterize the variation of neutral genetic diversity (SSR and ISSR markers) and diversity of leave and wood functional traits of 10 different tree species in different populations sampled across the country. The objective of this IIP internship will be to analyses these data to explore the existence (or not) of a correlation between different parameters that characterize genetic and functional trait diversity.
Assessing the ecology and conservation status of a critically endangered timber tree in Colombia - Cariniana pyriformis (abarco) is a timber species which is critically endangered. Bioversity has carried out a study to characterize a key set of remaining populations of this species in Colombia in terms of genetic diversity, variability of fruit sizes, degree of association with mycorrhizae, soil characterization data of trees´ growth sites, and associated diversity measured in circular plots established around sampled trees. The objective of this IIP internship is to contribute to the analysis of the collected data and the development of a scientific publications of the principal findings.
Agrobiodiversity in cocoa agroforests - This project is about agrobiodiversity in cacao. The IIP intern will assist a PhD student in her evaluation of the agrobiodiversity present in cocoa agroforests. A variety of tasks will involved the intern, such as the experimental site design, data collection and a participation in the analysis. This project will involve fieldwork for half of the internship.
Qualifications:
Candidates with interests in Ecology, Biology, Forestry, Agroforestry, Agriculture, Ethnobiology are encouraged to apply. Skills in writing, communication and analysis would be an asset. Technical skills in database management and analysis, quality control and experimental design would be an asset. Spanish is strongly recommended.
Previous work experiences (in words of past IIP interns): Intern #1:
I conducted literature reviews on the status of agrobiodiversity in Southern Bangladesh and key areas of The Philippines.
Intern #2
: I worked on the data analysis and the literature research for a paper about fruit tree forest management practices in Kyrgyzstan. I also worked on sorting data from key informant interviews and focus group discussions from three communities for a global research project (GENNOVATE) studying traditional gender roles and agricultural innovations. I also completed an assessment and briefing detailing the Gender Research Fellows Program from 2013-2014. Lastly, I wrote an article for a magazine called Farming Matters. I learned generally what it is like to work in research-for-development, about overlaps in the fields of both social science and biophysical science, about how it is to work as part of a team of researchers. I further developed my own writing, reviewing, analyzing, and research skills.
View a PowerPoint presentation by a past intern:
Rivera,Christian,BioversityInternational,Malaysia.pptx
This program is not currently accepting applications. Please consult the sponsoring department's website for application open dates.