This page is the brochure for your selected program. You can view the provided information for this program on this page and click on the available buttons for additional options.
Pokhara, Nepal
(Outgoing Program)
Program Terms:
Summer

Partner Institution/Organization Homepage:
Click to visit
Restrictions:
Princeton applicants only
| | | | |
| --- | --- | --- | --- |
| Dept Offering Program: | IIP, International Internship Program (IIP) | Program Type: | Internship |
| Language Prerequisite: | No | Program Features: | Community Service |
| Degree Level: | 2 First year Ugrad, 3 Sophomore, 4 Junior | Time Away: | Summer |
| Housing options: | Student Responsibilty with support from IIP and/or Host Organization | Program Group: | International Internship Program |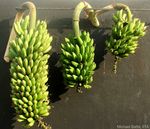 About: Bioversity International is a global research-for-development organization. They have a vision – that agricultural biodiversity nourishes people and sustains the planet. They deliver scientific evidence, management practices and policy options to use and safeguard agricultural and tree biodiversity to attain sustainable global food and nutrition security. They work with partners in low-income countries in different regions where agricultural and tree biodiversity can contribute to improved nutrition, resilience, productivity and climate change adaptation.Their organization is active in over 100 countries worldwide, with more than 300 staff working from some 20 country offices. It is one of the 15 centers of the Consultative Group on International Agricultural Research (CGIAR). Bioversity International has offices in Nepal and works closely with the Nepal Agricultural Research Council (NARC), the Nepalese Ministry of Agricultural Development (MoAD) and Local Initiatives for Research and Development (LI-BIRD). Since 1984, Bioversity Nepal has implemented various projects related to on-farm agrobiodiversity conservation, home gardens, the genetic resource policy initiative (GRPI) and conservation and sustainable use of neglected and under-utilised species (NUS) for food and nutrition security. Presently, Bioversity International is implementing a UNEP-GEF- supported "Integrating Traditional Crop Genetic Diversity for Mountain Food Security" project in partnership with NARC, LI-BIRD and the Department of Agriculture in Nepal.

Intern Responsibilities: IIP interns will be assigned to research projects and will learn to work as part of a project team and will gain a broad understanding of issues in international agricultural research for development, in particular regarding sustainable conservation and use of agricultural biodiversity for food and agriculture. IIP interns will typically gain experience in carrying out desk studies, literature searching, compilation and analysis of information, database work, and writing reports, papers, and public awareness materials.

Additional information on the IIP placement in Nepal:
Integrating Traditional Crop Genetic Diversity into Technology: Using a Biodiversity Portfolio Approach to Buffer against Unpredictable Environmental Change in the Nepal Himalayas.The Himalayan system, with its outlying sub-ranges, stretches across six countries, with the longest division in Nepal. The region, with extreme variations in topography and micro-environments, harbors centers of unique crop diversity adapted to mountain environments. The diversity of local crop varieties, with globally important cold-tolerant genes, is one of the few natural resources available to mountain farmers to cope with their marginal and heterogeneous environments that are likely to be starkly affected by climate change. These traditional crops are also important for sustainable development of their local economy. The key to the sustainability of the high-mountain agricultural ecosystems in Nepal is that farmers have continued to keep a large diversity of traits in their traditional varieties, despite the bottleneck of cold stress. In these vulnerable environments, diversity in the production system can support ecosystem provisioning, supporting, cultural and regulating services and buffer the risks of pest, disease and environmental stresses. The project aims to mainstream the use of diversity-rich solutions in the mountain agro-ecosystems to improve ecosystem services provisioning and resilience. The project will develop and promote diverse sets of varieties, improve access to diverse sets of planting materials and drudgery-reducing processing technologies and promote an enabling environment for access to and benefit-sharing of planting materials. The project will work on eight neglected and underutilized mountain crops.

The IIP intern for this program will have the following responsibilities: participate in project multi-disciplinary brainstorming and field work; and assist in writing project related articles, public awareness materials and a research paper. This internship will provide the IIP intern with an increased understanding of agricultural biodiversity and related disciplines; increased knowledge and understanding of collaboration with institutional partners; the opportunity to work in a decentralized and multi-cultural work environment, to work across different thematic areas and community based conservation work and to apply research and analytical skills.

Qualifications: IIP candidates with interests in agricultural development, biodiversity conservation, socioeconomics of rural development, anthropology, natural resource management, and applied ecology are encouraged to apply. Research and analytical skills, the ability to write concise scientific reports, the ability to analyze data, and strong computer skills are assets.

Previous work experiences (in words of a past IIP intern): Intern #1:To say the least, my experience working as a research intern at the Nepal office of Bioversity International have been incredibly productive. I began my summer with a focus on an ongoing UNEP/GEF project 'Integrating Traditional Crop Genetic Diversity into Technology: Using a Biodiversity Portfolio Approach to Buffer against Unpredictable Environmental Change in the Nepal Himalayas'. Stemming from research I conducted on the eight crops identified by the project as critical to mountain food security, I created a peer-reviewed informational flier detailing the health, nutritional, economic, and cultural benefits thereof. This flier was to be used by retailers interested in marketing the eight critical crops to a wider consumer base, with the overall goal of providing greater financial incentives for rural farmers to continue and expand their cultivation of these underutilized species. A field expedition to several project sites in Lamjung with a LI-BIRD research team supplemented this desk-research with live experiences and photo evidence. I was also given the opportunity to see good practices for on-farm biodiversity management such as focus group discussions and Four Cell Analysis performed in real-life scenarios.This flier is part of a broader though decidedly preliminary value chain assessment I undertook on these underutilized crops and their associated products. Results of the analysis illustrated the fact that by and large rural farmers on the supply side in Nepal have yet to establish commercial agricultural enterprises capable of wide-scale export. In many communities, there was an ongoing struggle to meet subsistence needs, let alone generating high-quality surpluses fit for export. The flier was posted to the Bioversity International webpage in conjunction with a brief article I wrote that introduces some of the major themes and components of the mountain food security project. Another significant part of my work here at Bioversity was content editing for the proposed Earthscan book on good practices for the conservation of tropical fruit tree genetic resources. Preliminary research for this editing involved me becoming acquainted with the details of the ongoing UNEP/GEF project 'Conservation and sustainable use of cultivated and wild tropical fruit diversity. I indirectly approached some of this research through extensive editing on profiles describing how custodian farmers employ different practices to conserve diversity across South and South East Asia. I subsequently edited the vast majority of the manuscript-form chapters for the Earthscan book. Also, I worked on writing the introductory chapter for this book. My work here has also included a number of more miscellaneous projects. Throughout the summer I did English language and content editing for a variety of articles and manuscripts ranging from grant proposals to conference bulletins to peer reviewing colleagues' work. Using data collected by a researcher based in South India, I drafted an article that examines the effect different forms of agricultural commercialization have on mango biodiversity in Kerala, India. Though it is still in manuscript form, the ultimate intention for this piece was to have it peer-reviewed and submitted to a scholarly journal for publication. I also wrote and submitted an article for potential publication in the December 2014 edition of the Netherlands-based 'Farming Matters' academic journal.The piece discussed the manner in which home garden systems can help confront problems associated with nutritional security in a grassroots, cost-effective, and ecologically beneficial manner. I conducted research for this study at the Adhikari Coffee Farm in Begnas village, spending four days living with a local family and acquainting myself with their home garden and related agricultural systems. Likewise, I provided captions and background information for the photographs I took during the Begnas and Lamjung field expeditions, which were uploaded to Bioversity's digital image bank for use by future researchers.Walking away from this experience as a whole, I can confidently say that I have become very well acquainted with a sizable amount of recent scholarly literature pertaining to agricultural biodiversity and good practices for its conservation, especially so with respect to those studies that relate to cases drawn from South Asia and Nepal. My ability to conduct research through a number of different media such as published articles, field expeditions, and focus group discussions has evolved tremendously. Furthermore, I have become adept at both English language and content editing for a range of peer-reviewed studies. The chance to draft and submit formal scientific articles has greatly refined my writing skills in this general topic area and familiarized me with the intricacies of the process as a whole. Lastly, the experience of working in such a small office environment has improved my inter-personal communication skills in professional and academic contexts.

View a Powerpoint presentation by a past IIP intern: Zucker, Jacob, Bioversity, Nepal.pdf
This program is not currently accepting applications. Please consult the sponsoring department's website for application open dates.