This page is the brochure for your selected program. You can view the provided information for this program on this page and click on the available buttons for additional options.
IIP-Stiftung Solarenergie, Philippines
Program Terms:
Summer

Partner Institution/Organization Homepage:
Click to visit
Restrictions:
Princeton applicants only
| | | | |
| --- | --- | --- | --- |
| Dept Offering Program: | IIP, International Internship Program (IIP) | Program Type: | Internship |
| Language Prerequisite: | No | Program Features: | Community Service, Field Work |
| Degree Level: | 2 First year Ugrad, 3 Sophomore, 4 Junior | Time Away: | Summer |
| Housing options: | Student Responsibilty with support from IIP and/or Host Organization | Program Group: | International Internship Program |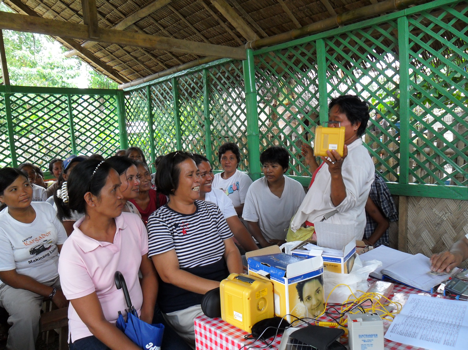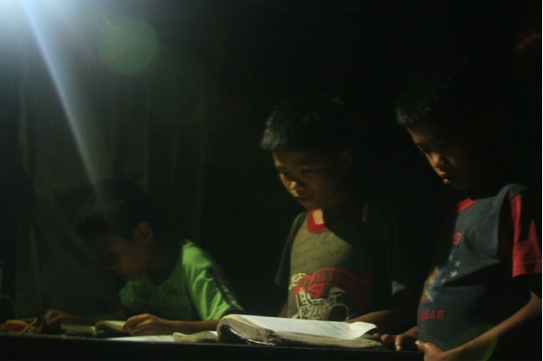 About:
Stiftung Solarenergie (StS) Philippines is a social enterprise organization that strives to combat rural poverty by providing all off-grid villages with access to innovative technology solutions powered by solar energy. This placement provides IIP interns with the opportunity to understand how social enterprises work. One in four Filipinos lack access to electricity. The vast majority of these 25 million individuals live in isolated coastal and mountainous regions across the country. The mission of Stiftung Solarenergie (StS) Philippines is to combat rural poverty by providing all off-grid villages with access to innovative technology solutions powered by solar energy. StS Philippines is engaged in illuminating off-grid households via solar home lighting systems, installing community-level solar applications such as computer labs and water pumps, empowering beneficiaries through education and capacity building, and mobilizing citizen-sector support for efforts to eradicate energy poverty. As a social enterprise, our approach is inherently hybrid in nature. The company catalyzes change by leveraging both market-based as well as philanthropic resources, working in tandem with social businesses and community-based organizations to ensure sustainable impact at the grassroots level.
StS Philippines is at a crucial stage of its evolution. We continue to pilot with new products and systems while replicating and scaling up successful innovations. Interns will join a dynamic working environment in which they will assume significant responsibilities and gain the opportunity to support ongoing community development work at the grassroots level.
Intern Responsibilities:
Summer internships directly support our mission of empowering rural communities through the deployment of solar solutions. Typical projects include:
Marketing and communications: Improving website, editing video testimonials, preparing program brochures and fundraising materials/grant applications, preparing training materials
Impact assessment: executing solar user forums and surveys, preparing impact assessment reports
Product assessment and deployment: assessing and summarizing technical performance of new solar products, developing new solutions and product packages, deploying products in field and conducting user feedback sessions
Financial analysis: Updating business plans
Partner and donor database management: Building and updating community partner and donor databases
Market research/mapping: Updating electrification data and maps (households, schools, clinics, etc without electricity), preparing additional GIS mapping data sets (e.g., health, poverty, water availability, etc), building GPS system for tracking solar deployments
Supporting programs and campaigns: Over the summer, the interns will support and participate in active programs (e.g., Light for Education, Light for Health, Light for Life, etc) and campaigns (e.g., Sail for Light, Dive for Light, etc).
Preparation of training materials and operations manuals: The interns will help develop and write training materials and operations manuals that will be utilized for training our partners and scaling up.
Qualifications
: IIP candidates interested in economic and community development, environment, technology and social enterprises are encouraged to apply. Online media, graphic design, and video editing skills would be an asset but are not required.
Previous work experiences (in the words of previous IIP interns): Intern #1:
Dealt with mapping out unelectrification for regions of Philippines to prioritize company strategy for regions to target; Piloted and configured new solar unit product to aid in diversification of solar product portfolio; eventually demoed solar products.
Intern #2:
I worked on the Light for Health program, which aims at providing solar energy to birthing centers in rural areas. I created an excel sheet where I input all the information from clinics who want to participate in the program, as well as NGOs and local government units that have recommended them. I worked on creating the program manual, where consecutive stages of the process are described in detail. I was asked to help with technical calculations for a solar electric system which the Department of Education has requested from the organization for computer labs they want to introduce at 6000 schools in the country. I ended up consulting the calculations, adjusting them, and sitting through the meeting with the Department's representatives, which was an amazing experience. I learned quite a bit about how a social venture functions in a developing country, and how much work is required on the community level to make the foundation's work sustainable.
Intern #3:
I created infographic materials for solar hub; created operations manual for solar hub and evaluated solar hub sites. I also created all of the forms and guidelines for this new section to run and function. Through this experience, I learned startup logistics, form creation and business modeling.
View PowerPoint presentations by past IIP interns:
Stiftung Solarenergie intern #1
Stiftung Solarenergie intern #2.pdf
This program is not currently accepting applications. Please consult the sponsoring department's website for application open dates.