This page is the brochure for your selected program. You can view the provided information for this program on this page and click on the available buttons for additional options.
IIP-Organisation for Economic Co-operation and Development (OECD)
Paris, France
(Outgoing Program)
Program Terms:
Summer

Partner Institution/Organization Homepage:
Click to visit
Restrictions:
Princeton applicants only
Dept Offering Program:
IIP, International Internship Program (IIP)
Program Type:
Internship
Language Prerequisite:
No
Degree Level:
2 First year Ugrad, 3 Sophomore, 4 Junior
Time Away:
Summer
Housing options:
Student Responsibilty with support from IIP and/or Host Organization
Program Group:
International Internship Program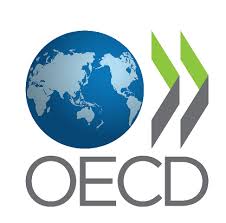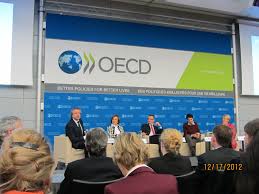 About:
The Organization for Economic Co-operation and Development (OECD) is a unique forum where governments work together to address the economic, social and environmental challenges of globalization. The mission of the Organization for Economic Co-operation and Development (OECD) is to promote policies that will improve the economic and social well-being of people around the world. They measure productivity and global flows of trade and investment.They analyze and compare data to predict future trends. They set international standards on a wide range of things, from agriculture and tax to the safety of chemicals. They also look at issues that directly affect everyone's daily life, like how much people pay in taxes and social security, and how much leisure time they can take. They compare how different countries' school systems are readying their young people for modern life, and how different countries' pension systems will look after their citizens in old age. They work with business, through the Business and Industry Advisory Committee to the OECD, and with labour, through the Trade Union Advisory Committee. The common thread of their work is a shared commitment to market economies backed by democratic institutions and focused on the well being of all citizens.
Intern Responsibilities:
The intern will participate in the activities of the editorial and rights unit; more particularly she/he will assist in the preparation of the Frankfurt bookfair and of the Rights catalogue. This will include:
Collecting information from the authors and editors on selected publications; editing of short descriptive texts; gathering the core information; preparing the word files for each title; coordinating with the production department for the design and production of the catalogue. This is an opportunity to learn about book publishing in a friendly environment, working closely with editors.
She/he will also assist in organizing the appointments with the publishers at the Frankfurt bookfair; prospecting new publishers for foreign editions of OECD publications. She/he will be requested to use the Rights database and other internet tools for this task.
She/he will also be requested to read and evaluate manuscripts and book proposals, assisting in preparing manuscripts for production. She/he will also attend weekly editorial board meetings.
Qualifications:
IIP candidates with interests in publishing, economics and philosophy are encouraged to apply. A good knowledge of French is highly recommended.
Previous work experiences (in the words of past IIP interns): Intern #1
- My chief work responsibility was assembling three catalogues of OECD publications: the Key Titles Catalogue 2015, the Rights Catalogue 2015, and the Frankfort Book Fair Catalogue. In order to assemble these catalogues, I contacted and set up meetings with publishers to discuss book specifications and priority titles. I was also responsible for helping to write promotional blurbs for the publications. In addition to my work on the catalogues, I have done various proofreading and copy-editing tasks. These tasks consisted of critically reading soon-to-be-published manuscripts and providing content-based feedback. In addition, my colleague and I were responsible for condensing the OECD's 500-page Education at a Glance publication into a 100-page Highlights version that is more accessible to the public. This task involved selecting, editing, and and proof-reading text. Finally, I was responsible in documenting the OECD's Working Paper publications.
Intern #2:
I noted discrepancies between and errors in different versions of legal documents, mostly in English and occasionally in French. I helped prepare the Key Titles 2016 Catalogue by compiling information about publications from an internal database and the OECD iLibrary, contacting editors for updated materials, and manipulating elements in Word and Excel. I edited manuscripts to improve their clarity, concision, and level of conformity with the OECD Style Guide. I also executed several open-ended projects designed to articulate, standardize, and centralize the OECD's guidelines, such as for the peer review process and the publication requirements of short documents...I learned that publication involves an extremely high number of moving parts and people. While editing, I considered a new type of audience and publication style to maximize access to and interest in research-oriented reports. I also practiced triaging and grouping my recommendations, a procedure that hones my analytical thinking skills as I rank the relative importance of various mistakes and diagnose patterns characterizing authors' errors. In terms of human psychology, I observed how my supervisors balance critical feedback with the need to address authors and editors diplomatically, so I am adopting new methods of working with people in an effective and constructive manner. I also learned interesting facts about politics, economics and every domain of society from reading OECD reports in the course of editing them.
View a PowerPoint presentation by a past intern: Salter, Jackson, OECD, France.pdf
This program is not currently accepting applications. Please consult the sponsoring department's website for application open dates.