This page is the brochure for your selected program. You can view the provided information for this program on this page and click on the available buttons for additional options.
Phnom Penh, Cambodia
(Outgoing Program)
Program Terms:
Summer

Partner Institution/Organization Homepage:
Click to visit
Restrictions:
Princeton applicants only
| | | | |
| --- | --- | --- | --- |
| Dept Offering Program: | IIP, International Internship Program (IIP) | Program Type: | Internship |
| Language Prerequisite: | No | Program Features: | Community Service, Field Work |
| Degree Level: | 2 First year Ugrad, 3 Sophomore, 4 Junior | Time Away: | Summer |
| Housing options: | Student Responsibilty with support from IIP and/or Host Organization | Program Group: | International Internship Program |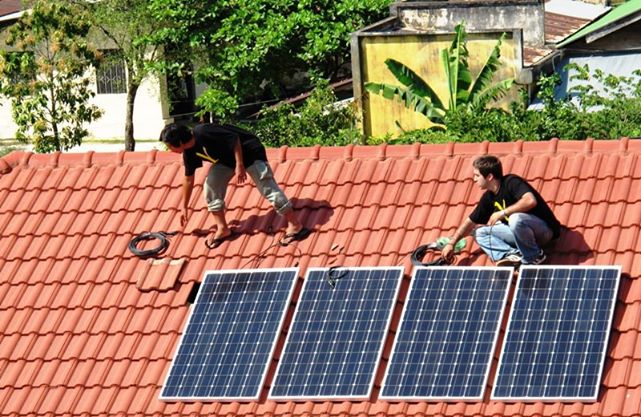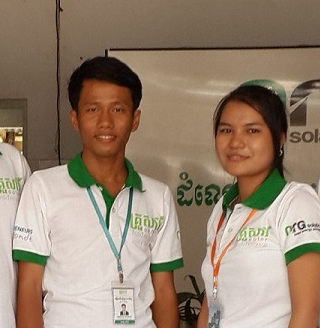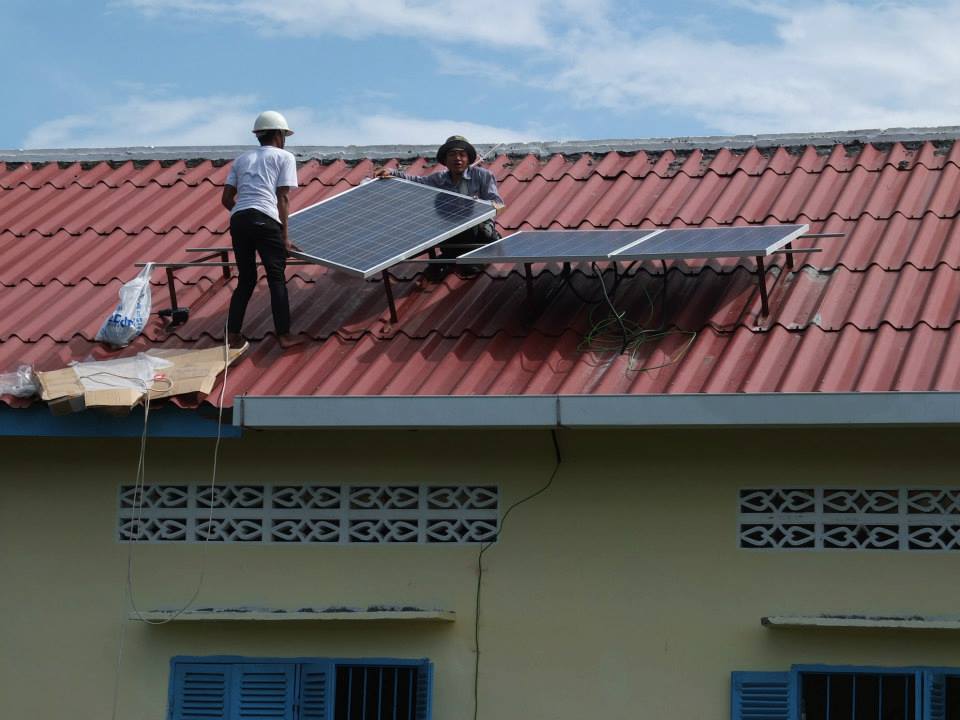 About:
NRG Solutions is a renewable energy start-up looking for ways to empower people in Cambodia with clean energy solutions. To achieve this, NRG designs, installs, and distributes a wide variety of solar products in both rural and urban Cambodia. NRG has two main areas of focus: They are starting to build a national distribution network for clean energy products and developing efficient appliances to reduce energy poverty in rural Cambodia and improve people's lives by providing appropriate solutions. They also have an engineering team that tailors larger rooftop solutions to both urban and rural customers throughout the country. NRG has installed thirteen rooftop systems ranging from 300W-4KW, mostly in schools, clinics, hospitals, private homes, and other small businesses.
Intern responsibilities:
IIP Interns will be contribute to the work of the IT team or the policy team.
IT Department IIP intern responsibilities:

Building upon the work of previous IT interns and staff, this internship involves working with our existing management information system to add more functionality and allow us to use our date to improve quality of service. The intern's work will allow managers to assess trends and improve strategy.
Part of this project will help develop a mobile user interface that will allow sales and technical teams to interact with the system while in the field. This will improve the amount and quality of data we can collect and help the teams with their day to day work. This position will work directly with both management and field staff to assess needs. Then, it will work independently to develop, test, and provide training to relevant stakeholders.

Policy Department IIP intern responsibilities:

The intern would be a liaison between NRG Solutions and the Solar Energy Association of Cambodia. The intern would write papers that contribute to negotiating with the government to implement and improve policy that improves access to energy for millions of Cambodian families that do not have electricity. The position involves research, organizing meetings with members of the Association and other stakeholders, and writing and presenting proposals for better policy.
Qualifications:
For the IT position, students with interests in electrical, mechanical, or environmental engineering, as well as renewable energy, business, marketing/communications, fundraising, accounting, and/or web development are encouraged to apply. The ideal candidate would be a strong communicator and have some coding experience. For the policy position, students interested in public policy, government, and politics are encouraged to apply. For both positions, the candidate should have an interest in renewable energy, social impact, and low-income markets.
Previous work experiences (in the words of past IIP interns): Intern #1:
I researched
existing published policy on access to energy in Cambodia; Met with different levels of government to get updated information on policy and updates on implementation of policy and projects. Met with local and multinational organizations to understand challenges in current policy, and changes. Analyzed government structures and policy to advise on best ways for the private sector can have a larger say in the development of new policies and to create public-private partnerships to help with the implementation of this policy...I learned a great deal in a very short time given the unique nature of the startup. From my project, I learned how to conduct research in a foreign country (which is not as easy as going to Firestone), how to connect with government officials and how to understand the challenges and changes in renewable energy policy in a developing country. I think most of my learning has come in the form of interacting with colleagues/my supervisor in the office, with regard to how a startup or any business operates and how to delegate responsibilities and accomplish goals.
Intern #2:
I developed an app for the sales team here. It is for use during initial client visits, so that the team can record data efficiently, and give an immediate price estimate to the client. This will save the team the two weeks it takes them now to generate a quote from a handwritten report, both saving the team time and presenting a more professional service for the client. I advised NRG on choosing a client relations and sales management software to streamline their business processes. This involved comparing existing software in terms of price and functionality to help decide what best fits NRG's current and future needs. More importantly, I worked with NRG's head of business development to chart in detail the workflow and organizational structure of the business...I learned technical skills through building the app for NRG (this isn't really something Princeton teaches). I also learned a lot about the culture of a startup, and the dedication that it takes to make something truly great with limited financial resources...Culturally, I learned to be more patient: patient with my surroundings, because things don't always run entirely smoothly here, and patient with myself, because for as much as I'm learning, there's always more to learn.
Intern #3:
I was assigned a few projects: One potential project that I worked on aimed to replace the diesel generators in ten battery charging stations in rural communities. It was an application based process in which the project would be partially subsidized. However, the deadline was too soon and we weren't hearing back from our suppliers that we could not follow through with the project. In the end, I summarized our findings and design decisions in a report should the company pursue a similar type of project in the future. Then, I was assigned a new project - an off-grid solar system for a mobile container office. I presented the design in an initial proposal for this project. I also prepared energy consumption profiles. My next project was focusing on helping prevent overuse in the solar home kits. I tested batteries to find a correlation between voltage readings and state of charge/hours of use, and figured out which parameters of the charge controller to program in order to prevent overconsumption. Doing so would extend the life of these solar kits by several years and prevent customers from demanding replacement kits back when we had no way to prove that they were overusing it and killing the batteries. As a result, the new solar kits that they sell will provide a much more sustainable solution…Through these projects I learned a ton about how to properly size solar systems and significantly improved my skills in Excel.
Intern #4:
I was a business development intern. I worked to improve NRG's business operations/implement PAYG technology. I learned a lot about emerging solar technologies/business models and wrote a report on it.
This program is not currently accepting applications. Please consult the sponsoring department's website for application open dates.