This page is the brochure for your selected program. You can view the provided information for this program on this page and click on the available buttons for additional options.
University College London (UCL)
London, United Kingdom
(Outgoing Program)
Fact Sheet: - unrelated header
Fact Sheet:
#i18n(14)# parameter/value output
Dept Offering Program:
Study Abroad OIP
Type of Program:
Study Abroad (semester)
Language of Instruction:
English
Language Prerequisite:
No
Program Features:
Academic Study
Degree Level:
2nd year u/g students, 3rd year u/g students, 4th year u/g students
Time Away:
Academic Year, Fall Semester, Spring Semester
Housing options:
Dormitory
Program Group:
Study Abroad OIP
Duration of Program:
More than 4 weeks
Program Adviser:
Claire Hu
Program Description:
Program Description: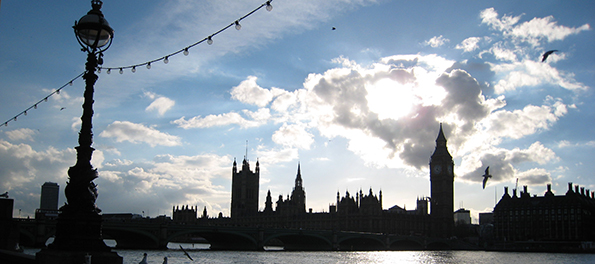 We are not accepting applications for this program for Spring 2021. Please speak with the study abroad adviser for more information.
Princeton students have the opportunity to study at University College London (UCL), the oldest and largest of the constituent colleges of the University of London. UCL offers a rigorous, exciting, and rewarding program of study at a top-ranked institution in one of the world's great capital cities.
The University
University College London, the third university to be founded in England (after Oxford and Cambridge) was the first to admit students regardless of class, religion, race, or gender. It is one of the largest and most diverse of all British universities. It is regularly listed among the top universities in the world in rankings of institutions of higher education.
UCL has a distinguished history and a strong academic tradition, housing 60 academic departments organized into 11 faculties.
The Setting
London is the center of British cultural life and you will be surrounded by the greatest concentration of libraries, museums, galleries, archives, and professional bodies in Europe. Classical orchestras, rock, rap, jazz, or pop; Shakespeare, musicals, or fringe theater; opera, ballet, or contemporary dance; blockbuster movies or art-house cinema, you will be able to sample them all in London.
"The good news is that whatever you do and wherever you stay, you'll not be bored for a second: London remains one of the world's great cities and it's high time you came to join the party." --
The Lonely Planet
(Read the rest of
what The Lonely Planet has to say about London)
.
Academics
UCL offers coursework that may be appropriate for all academic majors and interest areas. Each UCL applicant will apply to a "major" department. This department will be the home department while at UCL and the students' tutors will be faculty members in this subject. Tutors provide overall academic guidance and also read and grade departmental papers. Fall-term students take the first half of a yearlong course. Spring students must take both spring term and summer term work, both together comprising the equivalent of our spring semester. Full year students would attend all three terms.
Courses:
For information about each of UCL's academic departments and course offerings, read the departmental pages listed on the
UCL Subject Guide
.
Applicants will apply to a particular UCL department (or "major") for admission, where they will be required to take at least two courses ("modules"). Students can also take up to two courses in any other subjects offered at UCL for which they have the appropriate academic background.
Students admitted to the Slade School of Fine Art must take ALL of their courses in their admitted department. Modules in English, Architecture, Economics and Computer Science are available only to students admitted to those departments. Students outside of the Economics department may not take Economics level 2-3 modules. To review all of UCL's study options and policy exceptions, review their
study options page
.
Note:
UCL does accept students from Computer Science, but they are very limited in terms of availability. Due to the severe limitations on space, they wouldn't take an applicant with a GPA below a 3.5 and even then, they would prioritize applicants based on their grades in previous COS classes. Linguistics and Neuroscience are also highly competitive at UCL. Students interested in UCL during the sophomore year should be prepared to submit pre-requisite information and meet additional requirements.
Eligibility:
University College London requires a minimum overall GPA of 3.3 for admission. Typically a GPA of 3.5 or higher is required for admission to UCL's Economics or Political Science departments. For Princeton approval, participants must have at least a 3.0/ B average for the fall and spring semesters prior to the semester of study abroad.
Grading & Credits:
For information regarding credits, grading, and other academic policies, read the
Academic Policies on the Study Abroad website
.
Academic Calendar
Fall semester (UCL's "First Term") typically runs from late September to mid December.

Spring semester (Both UCL's "Second Term" and "Third Term") typically runs from early January to mid June. Students are required to complete both terms in order to receive a full semester of credits.

You can view exact program dates on the university's academic calendar.
Housing
Students generally live in college housing. UCL owns a number of student houses and halls of residence, the majority of which are within a 15 minute walk of UCL, with the furthest being about two miles away. Single or shared study-bedrooms are available. Some accommodations provide meals ("catered"). UCL-owned accommodation is generally considerably cheaper than private accommodation. Please see below for information from previous students:
"Students should try to avoid Goldsmid house if possible, because you will have to commute and live off campus, whereas everyone else lives on or near campus. If you don't want to be placed an hour's walk away from campus, make sure you list "distance from campus" as a preference on the housing form, if possible. (I lived in Goldsmid House)."
I had a great accommodation with UCL in Langton Close. While the building itself wasn't the newest and was somewhat far from main campus (about a 15 minute walk), I LOVED my flatmates who were from all around the world: Ireland, Germany, Malaysia, Canada, and Mauritius! We were close, and I loved cooking and talking with them, learning about where they came from. At UCL, their dorms are mainly for first-year students and exchange students.
"My dorm was pretty far from campus, so I really felt like I was living "on my own" in a big city. The dorm was full of other students, obviously, but my life felt very separated from campus. To students: make sure you don't get placed in the farthest dorm(s) from campus. I spent hundreds (approx. 450) more pounds on monthly tube passes than my peers who lived on campus. My commute on the tube was 30 min, walking was 1 hour. This was definitely put a damper on my experience."
"It was wonderful to cook for myself and have a kitchen right next to my room. I also loved sharing the kitchen with my three flat mates. Cooking with others definitely fosters compassion, problem-solving, and communication."
Student Life
Princeton students have the same access to libraries, computing facilities, and health services as do regularly enrolled students. In addition to the UCL library, all students have access to the University of London Library, which is a few minute walk from campus.

The Student Union forms the focus of student's social and cultural life at UCL. It is also the center of political and sporting activities. There are many student societies to join: special interest groups, cultural and religious groups, general interest groups such as the Debating Society, departmental societies, and sports clubs. There is a flourishing drama group at the College, and student productions of plays and operas are regularly put on at the College's own semi-professional theater, the Bloomsbury Theater.
Money Matters
Students who receive financial aid at Princeton continue to receive Princeton financial aid for the approved costs of study abroad programs during the academic year. For detailed information about financial aid, program fees, and billing for study abroad, please visit the Money Matters section of the Study Abroad website.

Passport and Visa
Students are responsible for ensuring that their passports are valid for their entire stay in the United Kingdom. For further information on renewing or obtaining a U.S. passport, please consult
the U.S. State Department passport website
.
If you are studying in the UK for six months or less and do not plan to intern/work/volunteer while you are there, then you can enter as a
student visitor
. Non-visa nationals (which include U.S. citizens) do not need to apply for student visitor clearance before arriving in the U.K. They do, however, need to
bring specific documents
to show the entry clearance officer upon arrival. If you are not a U.S. citizen, you should check to see if you need to
apply for student visitor clearance
ahead of time. If you enter as a student visitor, you must leave at the end of six months.
If you are studying in the UK for more than six months or want to have the option to intern/work/ volunteer while you are there, then you need to get a
Tier 4 Student Visa
. This visa is complicated, and you will need to start the process six-eight weeks before you plan to leave for the UK. If applying from the U.S., you should first complete the
visa application form online
, make your payment, and then use the online booking system to schedule a convenient location and time to submit your biometric data. You will visit one of the 129 U.S. Citizenship and Immigration Centers, where they will scan your fingertips and take a digital photo. Once you have submitted your biometric data, you will send in your passport and documents by mail.
Application Process
Eligibility:
Applicants must have a B average for the fall and spring semesters of the academic year preceding the semester abroad. UCL favors applicants with an overall B+ average or higher.
Please note that UCL typically has application deadlines that fall very early in the semester prior to the study abroad term. Plan ahead, and apply as early as you can.
Students interested in studying abroad at UCL should take the following steps:
Make an appointment to see a study abroad adviser as early as possible to discuss your interest in the UCL program.
Click "apply now" here on the GPS brochure to begin an application.
Complete the UCL application.
*UCL application helpful hint: Do
not
list a 2nd choice department. This will delay your application approval considerably. You may still take courses in other departments without listing them on the form.
**Students applying to UCL's Slade School of Fine Art must also submit a portfolio.
In addition to a program application, students must also complete the Princeton Course approval form. This form is reviewed by the Committee on Examinations and Standing, which grants final approval to participate in the program. Students who meet the university eligibility requirements to study abroad and who have the support of their department are normally approved by the Committee.
Resources
Start planning your study abroad experience!
Dates / Deadlines: - unrelated header
Dates / Deadlines:
Tabular data for Dates / Deadlines:

| Term | Year | App Deadline | Decision Date | Start Date | End Date |
| --- | --- | --- | --- | --- | --- |
| Fall Semester | 2021 | 04/30/2021 | 05/07/2021 | TBA | TBA |
| Academic Year | 2021-2022 | 04/30/2021 | 05/07/2021 | TBA | TBA |
| Spring Semester | 2022 | 10/15/2021 | 10/22/2021 | TBA | TBA |