This page is the brochure for your selected program. You can view the provided information for this program on this page and click on the available buttons for additional options.
University of Cambridge, Pembroke College
Cambridge, England
(Outgoing Program)
Program Terms:
Program Terms:
Fall Semester,
Spring Semester

Partner Institution/Organization Homepage:
Click to visit
Restrictions:
Princeton applicants only
Budget Sheets
Spring Semester

Fact Sheet: - unrelated header
Fact Sheet:
#i18n(14)# parameter/value output

| | | | |
| --- | --- | --- | --- |
| Dept Offering Program: | Study Abroad OIP | Program Type: | Study Abroad (semester) |
| Language of Instruction: | English | Language Prerequisite: | No |
| Program Features: | Academic Study | Degree Level: | 3 - Sophomore, 4 - Junior, 5 - Senior |
| Time Away: | Academic Year, Fall Semester, Spring Semester | Housing options: | Dormitory |
| Program Group: | Study Abroad OIP | Program Adviser: | Francesca Schenker |
Program Description:
Program Description: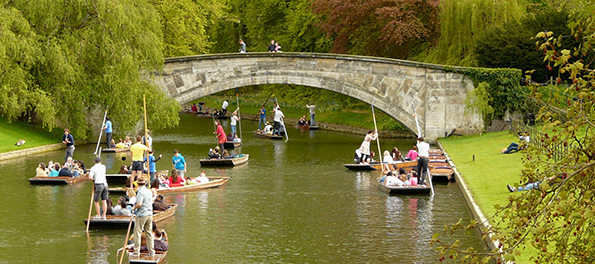 University of Cambridge, Pembroke College
Please be reminded that you may need to meet different deadlines when applying to this program.
Pembroke applications are now open for the 2020 Spring Semester. Admissions is rolling, so the sooner you apply the better. The GPS Princeton application cycle will open later this fall.
Welcome to Pembroke – a distinctive, successful and supportive academic community at the heart of one of the world's great universities. It's a college of poets and scientists, thinkers and players, who want to make a difference to the world. People from every background flourish here: in its quietly beautiful environment individuals make significant discoveries about their subject and themselves. But individuals also benefit from intellectual and creative partnerships, within and across generations and disciplines, and between the academy and the wider world. Let Pembroke make a difference to you.
Pembroke College has recently announced the launch of their new fall semester program. Fall semester students will attend the fall term at Pembroke college and will be able to supplement the regular fall term at Pembroke by means of adding one additional month worth of supervisions, so as to be equivalent to a full Princeton semester credit load.
The University
The University of Cambridge is one of the world's oldest universities and leading academic centres, and a self-governed community of scholars. Its reputation for outstanding academic achievement is known world-wide and reflects the intellectual achievement of its students, as well as the world-class original research carried out by the staff of the University and the Colleges. Students live, eat and socialise in one of the University's 31 autonomous Colleges. Undergraduates receive College supervisions – small group teaching sessions – regarded as one of the best teaching models in the world. Each College has its own internal procedures. They select their own students, subject to University regulations, and most admit both undergraduate and postgraduate students. College representatives sit on the University Council and Finance Committee.
Pembroke College, founded in 1347 by Marie de St Pol, Countess of Pembroke, is proud of its traditions. The third oldest of the Cambridge colleges, it was the first to have its own Chapel, and in the stained glass windows there and in our recently renovated Library is evidence of the way we make light of that history. Located in the heart of the University city, Pembroke presents a tranquil environment with varied architectural styles framing beautiful gardens and open courts.
The Setting
The College is an intimate yet diverse community, committed to welcoming students of exceptional talent regardless of their social, cultural or educational background, and giving them the benefit of contact with a large and distinguished Fellowship. But it is not all about work at Pembroke, and students enjoy extracurricular pursuits such as music, drama and sport as well as actively engaging in outreach and charity work. We regard a university education not just as an investment in one's own future but as a means of enriching the world. Even at a time of rising costs, studying at Cambridge, and at Pembroke in particular, really is a bargain. There are excellent transportation links with all parts of the United Kingdom and frequent and reasonably priced bus service to London.
Academics
Courses
Cambridge offers courses in Economics; Education; English; History; Human, Social, and Political Sciences; Anglo-Saxon, Norse, and Celtic; Archaeology; Asian and Middle Eastern Studies; Classics; History of Art; Linguistics; Philosophy; Theology, Religion, and Philosophy of Religion. Within all faculties though there will be papers that are unavailable to take. This will be discussed with you on a case-by-case basis during the application process.
Visiting students are also often drawn to Cambridge by its supervision system. The
supervision system
is one of the distinctive features of the Cambridge undergraduate teaching system. Cambridge students attend lectures and seminars offered by the University but also typically attend a one-hour weekly supervision, either individually or in small groups, with an expert in the course, or Paper, they are taking. The supervisor will set weekly essays based upon lengthy reading lists and material from relevant lecture and seminar courses. The emphasis is not on 'contact hours' but on closely guided, research-based essay writing and problem-solving.
You will select two Papers, one in each of the two terms which comprise the semester. There are certain limitations to the courses available to Spring Semester Programme students: some courses are suitable only if you have considerable previous training, e.g. in econometrics, while other Papers may be unviable if vital lectures are delivered in the first term. Once you are admitted to the programme you will receive advice on how to choose your courses. A list of courses can be found on the relevant faculty and department websites. If you experience any difficulties in accessing the course lists you should contact the
Spring Semester Programme Coordinator
.
Semester students do not take the regular University exams, known as Tripos exams, instead you will take College exams designed to reflect what you have studied during your two terms. The assessment for grading purposes is made on the basis of these exams and on your coursework.
Tutor
As a semester student, you will be assigned to a personal Tutor, who will take a close interest in the progress of your studies and also in your other interests and activities. Beside an interest in your academic work, he or she is also there to help in matters of general welfare and to give guidance, advice and help when this is wanted; and to help you get the most out of being in Cambridge and Pembroke.
Academic Calendar
Note that the Cambridge academic year consists of three terms: Michaelmas (October to early December), Lent (January to early March), and Easter (April to mid-June. Fall semester participants must complete the Michaelmas term. Spring semester participants must complete both the Lent and Easter terms. For more information, please see the
calendar
page.
Fall semester 2018: Sunday, September 2 – Saturday, December 8
Spring semester 2019: 13 January – 21 June 2019
Housing
With their extensive informal gardens and quiet courtyards, the Colleges are beautiful places in which to live and work. On the fall or spring aemester Programme you will be allocated housing in one of the Cambridge Colleges or in University housing in the city. Student rooms are single-occupancy and have washbasins and internet access.
Dining is an important part of College life. All colleges have a servery (sometimes referred to as a buttery) and offer breakfast, lunch and dinner. Cambridge undergraduates tend to eat the majority of their meals in their College as it is good way to catch up with fellow students. The Pembroke servery offers a wide variety of breakfast items, ranging from croissants, cereal and yoghurts to a full English breakfast. For lunch and dinner there are always fish, meat and vegetarian options, together with an array of vegetable side dishes and dessert choices. Light meals and snacks are also available at Café Pembroke.
You can also attend College dinners known as 'Formal Halls'. These are three-course candlelit meals enjoyed in beautiful dining halls with your fellow students and faculty, a Cambridge tradition dating back hundreds of years. You can find out more about catering at Pembroke through the Kitchen's blog.
Student Life
Each Cambridge
College
is a separate institution with its own structure, culture, and philosophy. Colleges provide personal and academic support for students and allocate housing. The Spring Semester Programme is administered by Pembroke College and all semester students will matriculate as Pembroke College members. As a Semester student you will be a Cambridge student and consequently there are plenty of
extracurricular activities
you can get involved in. Whether you're interested in sports, music, acting, politics or journalism, there will be a student club, or Society as they are called in Cambridge, you can join.
Colleges are hubs of social activity. Each college has a bar and a Junior Common Room (JCR) which is the focus of undergraduate life. Pembroke's JCR is actually called the Junior Parlour (JP) and its website gives a flavour of what College life has to offer. At the University level too there will be more opportunities for you to explore extracurricular interests. The
Cambridge University Students' Union
(CUSU) represents Cambridge students at the University level, and provides central services, support and entertainment for all students.
University societies
involve students from all the Colleges and there is a huge variety of societies.
In addition to the opportunities available at the College and University levels, the International Programmes Department at Pembroke organises further activities for you. The semester begins with a welcome buffet and orientation and ends with a Garden Party. Other highlights include a special drinks reception hosted by the Master of Pembroke, a Formal Hall to which you can invite your supervisor, and a visit to nearby Ely with its magnificent cathedral. The best way to learn about the semester experience is to hear from past students themselves. Take a look at the
video
on the social side of the Semester Programmes.
Money Matters
Students who receive financial aid at Princeton continue to receive Princeton financial aid for the approved costs of study abroad programs during the academic year. For detailed information about financial aid, program fees, and billing for study abroad, please visit the
Money Matters section of the Study Abroad website
.
Passport and Visa
If you are a national of a country outside the European Economic Area (EEA) and Switzerland you will require a short term study visa to do a short course of study at Cambridge. The visa entitles you to stay in the UK for study of up to six months. If you arrive at Pembroke with a visitor visa, or without the correct immigration status for study purposes, the University cannot allow you to start your course. If you believe that you do not need to apply for a short term study visa, please inform the Spring Semester Programme Coordinator immediately, giving reasons and providing a copy of any existing visa.
You are able to apply for a short term study visa if you are from outside the EEA and Switzerland and meet the other eligibility requirements:
You are aged 18 or over
You have been offered a place on a course at Cambridge and intend to leave the UK at the end of the study or at the end of the six months, whichever is sooner
You have evidence of sufficient money to support yourself, and pay for your return journey, without working or using help from public funds
If you are a non-visa national, and the
UKVI website
informs you that you do not require a visa, you must present the short term study letter (and
carry supporting documentation
) at the UK border and request a short term study visa stamp in your passport, even if not prompted. If you receive your immigration permission at the borderyou must ensure you are not given a standard visitor stamp.
Visa nationals need to obtain a visa before travelling to the UK. Having received the University's letter you can apply for the
short term study visa
. This letter should be included in the supporting documentation for your application. Please read the Home Office guide on
other documents
to include in your application.
Under no circumstances should you apply for a Tier 4 Student Visa to attend the Semester Programme.
Eligibility
Successful applicants should have a cumulative GPA of 3.7 or higher. For Princeton approval, participants must have at least a 3.0/ B average for the fall and spring semesters prior to the semester of study abroad. Grading & Credits: For information regarding credits, grading, and other academic policies, read the Academic Policies on the Study Abroad website.
Application Process
Places are in high demand; apply very early!
Students interested in applying to this program must complete two separate processes:
Apply directly to the Pembroke College program by their deadline. Visit the program website directly for application instructions, deadline, and further information. Please note that Pembroke accepts students on a rolling basis, and the program typically fills well before their posted deadline. Apply early!
Click "apply now" here on this GPS brochure to access the Princeton approval process application. You may download the course approval form and instructions from your GPS application. Click "apply now" on this brochure to access these items.
As part of the application process, students designate the supervisions they wish to take while at Cambridge. Applicants should be sure to plan their supervisions with the help of the appropriate departmental representative at Princeton. Acceptance at Cambridge will be contingent upon finding tutors in the areas listed on the application.
Pembroke College will make the final admission decisions.
In addition to a program application, students must also complete the Princeton Course approval form. This form is reviewed by the Committee on Examinations and Standing, which grants final approval to participate in the program. Students who meet the university eligibility requirements to study abroad and who have the support of their department are normally approved by the Committee.
Testimonial: - unrelated header
Testimonial:
Testimonial:
What would you say to a student considering this study abroad program or study abroad in general?
I had an overwhelmingly positive academic experience and would highly recommend studying abroad in the location that you're studying academically. Relevant resources including manuscripts and artifacts were readily available near by (for example, I was able to look at the physical manuscripts in Cambridge's Parker Library that I was writing papers about for my Paleography and Codicology class, and travel to locations related to my spring JP topics). Additionally, studying abroad provided me with excellent academic contacts and invaluable information regarding potential graduate programs.
— Brigid Ehrmantraut, Spring Semester 2017
Dates / Deadlines: - unrelated header
Dates / Deadlines:
This program is not currently accepting applications. Please consult the sponsoring department's website for application open dates.