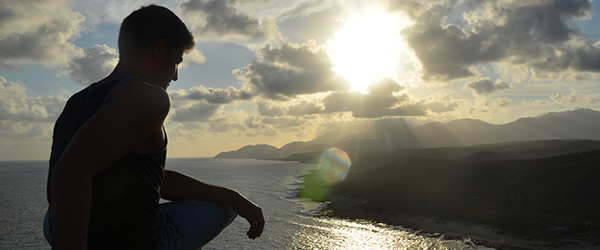 Where do I want to go abroad?
The following questions may be useful to ponder as you consider going abroad. Like many journeys of self-discovery, the right destination for you will come from where you are now as a person and where you see yourself going in the future.
1. What type of experience do I prefer?
Princeton offers options to study, intern, or research abroad. Knowing which option is best for you depends on your individual goals for your time abroad.
Study Abroad: Study abroad starts with studying, so what you want to accomplish academically matters. Do you want to fulfill departmental requirements? General education requirements? Explore subjects in a new cultural context?
Intern Abroad: What experiences do you hope to gain from an international placement? What skills do you already bring to a work environment? Do you have language or cultural skills that will help you?
Research Abroad: What topic are you planning to pursue? Does your topic require you to conduct research in a different place? What have you done in the past to prepare you for research in a new context?
2. Do I want to study in a country where I can improve my language skills?
Is immersing yourself totally in another language and developing communication skills that allow you to function in a non-English-speaking culture important to you? Is this the time to take the plunge? If not now, when?
3. What kind of housing do I prefer?
Housing can play a key role in immersing you into the local culture and connecting you with local people. Think about the level of integration you are seeking in your housing. Typical housing choices range from full integration in a homestay, to partial integration in a dorm or shared apartment, to a segregated arrangement in a rented apartment with other American students.
4. What do I like to do?
Shared activities can be the best way to meet potential friends in the new place. Does the program encourage opportunities for involvement in service projects, music groups, sports teams, religious groups, or local arts organizations?
5. What elements of my identity are very important to me?
If there is some aspect of yourself that you want to be able to express while abroad, think about how that might fit within a new cultural context. Some key issues might include: sexual orientation, religious affiliation, ethnic background, vegan/vegetarianism, or athletics. For instance, in some cultures it is not OK to be out on the streets running in shorts and tank tops.
6. What's my number one goal for my time abroad?
This could be almost anything, but it's good to consider in advance. Ask whether your goal is realistic and if the program you're considering can help you achieve it.
7. What do I want from my experience in the longer-term?
How can your experience abroad be helpful in advancing international career goals, graduate school plans or other longer-term goals?