This page is the brochure for your selected program. You can view the provided information for this program on this page and click on the available buttons for additional options.
Singapore, Singapore
(Outgoing Program)
Program Terms:
Summer

Partner Institution/Organization Homepage:
Click to visit
Restrictions:
Princeton applicants only
Dept Offering Program:
IIP, International Internship Program (IIP)
Program Type:
Internship
Language Prerequisite:
No
Degree Level:
2 First year Ugrad, 3 Sophomore, 4 Junior
Time Away:
Summer
Housing options:
Student Responsibilty with support from IIP and/or Host Organization
Program Group:
International Internship Program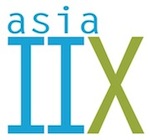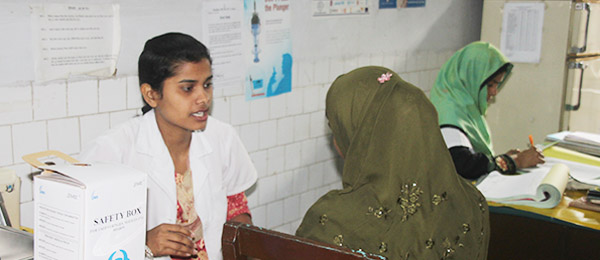 About:
Impact Investment Exchange (IIX) is a Singapore-based Social Enterprise (SE) dedicated to creating vibrant social capital markets in Asia Pacific. The company's three investment capital-raising platforms allow SEs to raise capital by amplifying their social and environmental impact and giving them greater opportunities to scale and expand their work. IIX's internship program focuses on developing and stimulating products and platforms that will create a more transparent and engaged marketplace for impact investments to take place. SHUJOG is a legally separate but affiliated not-for-profit organization that helps SEs raise growth capital by showcasing and highlighting their social impact. Shujog develops the thought-leadership, advocacy and research that strengthen social enterprises in Asia Pacific. In particular, it provides the tools, awareness, and knowledge that social enterprises need to measure and communicate their social/environmental impact as well as to build organizational and financial accountability to attract investment capital. Shujog's internship program focuses on strengthening the knowledge and investment capacity of SEs across the region, through assessment, research, and advocacy work.
Intern Responsibilities:
IIP intern will work on one of these projects.
PROJECT 1- Impact Accelerator:
Impact Accelerator is an intensive acceleration program that provides tailored mentorship, seed capital and ongoing investment support services to Social Enterprises (SEs) over a period of 6 months. These SEs can be based in any of the countries in South and Southeast Asia.
Student's responsibilities:
To assist with the planning and logistics of the Accelerator.
To assist with the required workshop requirements including preparing for workshop presentation materials using powerpoint
To assist with liaising with the entrepreneurs on helping them to scale their impact and raise capital
PROJECT 2: Women's Livelihood Bond:
The Women's Livelihood Bond (WLB) is IIX's commitment to the Clinton Global Initiative (CGI) that sets out to address the needs of one of the most important groups in the equation of equitable and sustainable development: Women.
IIX will develop and implement a US$20 million WLB to be listed on Impact Exchange, allowing underlying borrowers to reach millions of additional beneficiaries. Many organizations – including both NGOS and Social Enterprises – recognize the importance of focusing on women in development. However, alarmingly, existing funding channels fall drastically short of development goals focused on women. The WLB sets out to boldly change this, providing impact organizations with the capital they need upfront, to support women in the most vulnerable communities today.
IIX acknowledges the dire need to empower women by supporting and expanding the sustainable livelihoods value chain through supporting existing Social Enterprises (SEs) and Microfinance Institutions (MFIs) as ideal for the WLB. There are many SEs and MFIs that focus on empowering women to overcome gender-based constraints and socio-economic barriers to achieve a sustainable livelihood. However, lack of access to funding is a major barrier to growth; preventing SEs and MFIs from scaling up to empower a greater number of beneficiaries. The WLB will have an expected maturity of four to five years and will be available to impact investors.
Student's responsibilities:
To assist in the structuring of the first bond
To assist in fund raising for the bond
To assist in the research
To assist in outreach of the program to ensure that there is a proper pipeline of SEs who are ready to participate in the Bond
PROJECT 3: Impact Growth Fund
: IIX is developing an impact venture fund – IIX Growth Fund (IGF) – to invest into and support high potential Impact Enterprises (IEs) in Asia. The IIX Growth Fund is a $50M for-profit, growth equity fund that will invest into innovative early-stage Impact Enterprises operating within developing countries in South East and South Asia. The Fund is a continuation of the work that IIX has been doing over the years to develop an impact investment eco-system and deepen capital markets in Asia to deliver large social impact.
Student's responsibilities:
To assist to contribute to IGF strategy and provide support across the complete investment life-cycle;
To assist in the investment due diligence process including: conducting relevant industry research, engaging with prospective investees, developing and maintaining detailed financial models for evaluating potential investments; conducting financial due diligence and valuation, assist in preparing detailed investment memoranda , legal agreements and other investment process documents;
To support the active management of portfolio companies - including on-going monitoring of portfolio companies, preparing monthly operational and financial performance reports, information memos for quarterly board meetings, development and implementation of strategic initiatives (including further debt and equity raises)
PROJECT 4:Shujog ACTS:
Shujog ACTS (Assistance for Capacity-building and Technical Services) is an innovative technical assistance program that allows social enterprises to work with ecosystem partners to raise much needed growth capital so that they can scale and impact more lives. Shujog ACTS prioritizes helping women-focused businesses to grow and prosper.
Student's responsibilities:
Assist the Manager to manage all aspects of the ACTS program, including liaising with the various technical assistance providers, donor agencies, corporate foundations, and social enterprises.
Assist the Manager to contribute to the technical content and design of the program, as applicable, taking ACTS to the next level. He/she will be expected to create and direct new business opportunities, provide strategic business planning, including exploring and executing grant funding and other revenue opportunities for Shujog ACTS.
Qualifications:
IIP candidates with interests in finance, capital markets project management,marketing and business development are encouraged to apply. Social entrepreneurship, banking and finance, corporate finance, policy research, international development, impact assessment Microsoft office (excel, powerpoint, word); knowledge of a regional Asian language is a plus.
This program is not currently accepting applications. Please consult the sponsoring department's website for application open dates.