This page is the brochure for your selected program. You can view the provided information for this program on this page and click on the available buttons for additional options.
Singapore, Singapore
(Outgoing Program)
Program Terms:
Summer

Partner Institution/Organization Homepage:
Click to visit
Restrictions:
Princeton applicants only
Dept Offering Program:
IIP, International Internship Program (IIP)
Program Type:
Internship
Language Prerequisite:
No
Degree Level:
2 First year Ugrad, 3 Sophomore, 4 Junior
Time Away:
Summer
Housing options:
Student Responsibilty with support from IIP and/or Host Organization
Program Group:
International Internship Program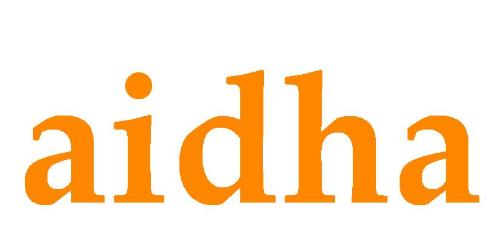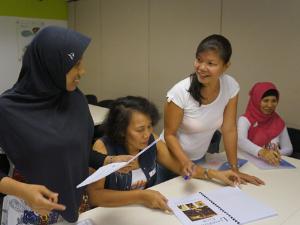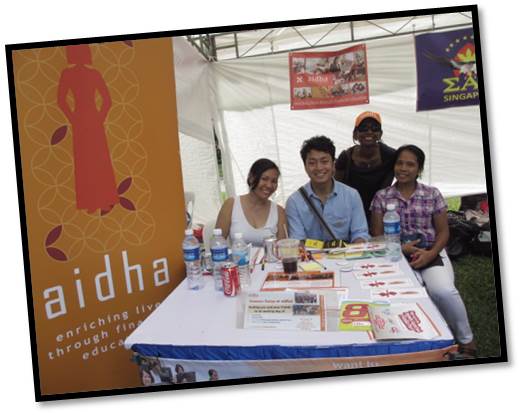 About:
Aidha, launched in 2006, is a Singapore-registered charity organization whose mission is to provide financial literacy and self-development skills to foreign domestic workers and lower income women so that they can create sustainable futures for themselves. Aidha's holistic program includes money management as well as computer, leadership and entrepreneurship skills. Since its inception, Aidha has impacted more than 2,700 women and helped set them on the path of financial sustainability. 4 in 10 of Aidha's students succeed in opening their own businesses and 7 in 10 invest in assets like land and livestock back in their home countries.
Intern Responsibilities:
PROJECT 1:
Communications and Outreach
This IIP intern is expected to help create a strategy to boost outreach for increasing student enrollment. Some of the questions that will need answering are: What are the avenues that need to be looked at for reaching potential students? Who are the stakeholders Aidha should consider expanding our outreach to? How can Aidha better reach out to employers and corporate partners?
PROJECT 2:
Impact Research
This IIP intern will research Aidha's 'success stories' – Aidha would like to know: how many students/graduates of Aidha have gone on to successfully set up businesses in their home countries? How are those businesses doing? What is the kind of engagement that alumni typically have with Aidha? Is there any correlation between such engagement and success of their businesses?
PROJECT 3:
"Process Engineering" for Campus Operations
Campus operations on Sundays are at the heart of Aidha's work, as Sundays are when Aidha's classes are held (they are typically the only days of the week when foreign domestic workers have a break from work). Aidha would like an intern to study their operations on campus, identify gaps and inefficiencies, and suggest improvements. Production of quantitative metrics for some of the performance indicators would be very helpful. IIP Intern responsibilities will also include collecting data and undertaking impact assessment of the various programs run by Aidha; assisting in conducting any statistical analysis of Aidha's impact data; creating and maintaining spreadsheets and databases; managing the Alumni database and undertaking systematic filing of business proposals, and assisting in questionnaire development for various research conducted.
Qualifications:
IIP candidates with a passion for non-profit work and empowering others and who have interests in any of the following areas: business, law, research, marketing, women empowerment, education, and migration issues, are encouraged to apply. Singapore is an English-speaking country, but an intern with Mandarin, Tamil, Bahasa, or Bangla language skills would be equipped to make a unique contribution. Candidates with strong verbal and written skills, cross-cultural sensitivity, knowledge of Microsoft (MS) Office Suite, strong research, writing, and analytical skills, and the ability to work both independently and in a team are encouraged to apply. Interns need to be available to work 1-2 Sundays a month on campus as required.
Previous work responsibilities (in the words of past interns): Intern #1:
Impact analysis - Worked with my supervisor on a new impact analysis system for aidha to measure its social impact. Previously, Aidha had no system for truly measuring the variety of impacts it makes on different groups in communities both within Singapore and back in worker's home countries. The new model relied on numerous short-term and long-term indicators and measurement statistics which proved valuable in demonstrating impact, in order to ultimately procure more government funding, corporate partnership, and social investments. Survey research/implementation/innovation - In order to implement the new impact analysis model, it was necessary to create and enact a survey methodology which could be utilized across randomized survey samples. At the beginning of my project, I noticed that Aidha's research team had a variety of surveys going on, but all of these surveys were written and then manually inputted into an excel spreadsheet. This manual input could take dozens of hours of menial work, depending on the sample and survey sizes. I immediately upgraded the organization to several different online survey platforms which allow for more precise management of extensive data sets. The way in which these platforms cultivate data substantially increases the speed of data analysis, particularly simple tasks such as cross-filtering results to isolate trends. After I taught my supervisor how to utilize these platforms effectively, she expressed great gratitude and claimed that she could now complete her own future projects in a much more timely manner. Data analysis, recommendations for new program planning - I personally initiated and completed a research project to propel the organization towards a new dimension of service provision regarding its micro-business endeavor. One of aidha's end goals is to provide migrant workers with the skills and entrepreneurial knowledge necessary to successfully start and run their own micro-businesses back in their home countries. I was amazed that Aidha's students were learning about topics ranging from cash flow analysis to identifying market trends to product differentiation. Despite this, Aidha has always stressed savings as a primary method of obtaining capital to start a business. It has never included a microfinance component in its model. The survey I conducted found that a large portion of its students had never even heard of microfinance. Part of my project was to create a new program which graduates of the business portion of aidha's courses could engage in. My survey analysis allowed me to identify the components of such a program which would be most beneficial to the students. I ultimately produced a report which outlined a specific structure for this new program, including specific new courses and an implementation timeline to pilot the program for the next 16 months. I also outlined a system for building corporate partnerships via introducing a microfinance component to the new program.
Intern #2:
I worked on various outreach projects aimed at increasing Aidha's student enrollment and expanding Aidha's network of volunteers. Projects included: surveying volunteers on their engagement with Aidha and willingness to participate in outreach efforts, surveying current students to assess their use of Aidha's referral incentive program and identify ways to adjust the referral program to maximize its impact on enrollment, and seeking out alumni associations and other professional organizations to establish collaborations with Aidha. Generally, I felt that my experience at Aidha helped me to understand the operations of a small organization and gave me the opportunity to take the lead in identifying areas in which I can have an impact and establishing and carrying out my own projects accordingly. From my specific projects, I gained practice in survey development and analysis, as well as communication and presentation skills as I conducted meetings with various external organizations about potential collaborations.
View PowerPoint presentations by past IIP interns:
Aidha, Singapore, Silver, Jennifer.pdf
Xuto, Poon, aidha, Singapore.pptx
This program is not currently accepting applications. Please consult the sponsoring department's website for application open dates.