This page is the brochure for your selected program. You can view the provided information for this program on this page and click on the available buttons for additional options.
IIP-Child Family Health International
La Paz, Bolivia;
Tarija, Bolivia
(Outgoing Program)
Program Terms:
Summer

Partner Institution/Organization Homepage:
Click to visit
Restrictions:
Princeton applicants only
| | | | |
| --- | --- | --- | --- |
| Dept Offering Program: | IIP, International Internship Program (IIP) | Program Type: | Internship |
| Language Prerequisite: | No | Program Features: | Community Service, Field Work |
| Degree Level: | 2 First year Ugrad, 3 Sophomore, 4 Junior | Time Away: | Summer |
| Housing options: | Student Responsibilty with support from IIP and/or Host Organization | Program Group: | International Internship Program |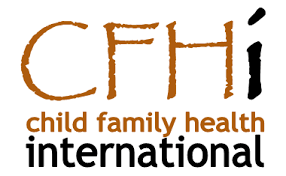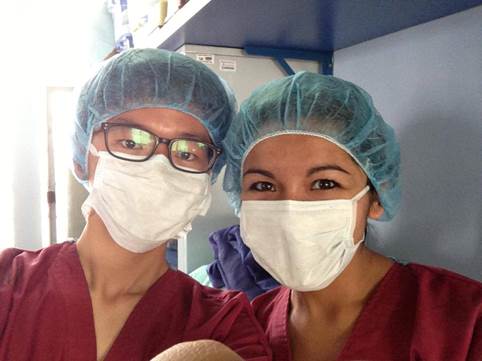 About:
Child Family Health International is non-profit leader in global health education, facilitating international experiences that meet rigorous ethical, safety, and academic standards. Through CFHI programs you see global health through the eyes of local communities. CFHI's socially responsible approach and reciprocal, long-term partnerships with communities, ongoing support of local healthcare infrastructure, US and local staff structures, as well as time-tested policies and procedures, protects the well-being of both students and host communities.CFHI provides service learning in international health for medical and pre-medical students.
Intern Qualifications:
Pre-medical/Pre-health undergraduate students who are independent and resourceful with an interest in exchanging ideas and sharing experiences with people from other parts of the world; students with an interest in global health, a good knowledge of Spanish, and have some previous experience volunteering and/or working to strengthen their community and/or clinical shadowing are encouraged to apply. Students wishing to learn about health care systems in other countries, especially among underserved communities, will find the clinical rotation programs of particular interest. Interns work alongside local physicians and explore primary care, rural health, and traditional medicine. Placements are available in Mexico as part of the Cultural Crossroads in Health theme, and in Bolivia, focused on pediatric health. Rotation schedules will be sent to the selected IIP interns prior to arrival.
Work Responsibilities:
Participants will be assigned projects with direct supervision at all times during clinical rotations. While volunteering at local NGO's, participants may be asked to initiate their own projects but generally the NGO will provide participants with a list of projects based on a strength-based approach.
For the first 4 weeks, IIP interns will take part in rotations at pediatric clinics and hospitals in and around La Paz, Bolivia's main city and cultural capital. The main rotation site will be at largest children's hospital in the country, recognized as a major research hospital conducting work to influence national health policy. IIP interns will shadow local physicians, residents, and medical students in general consult as well as various wards including oncology, infectious disease, and nephrology. IIP interns will gain experience in working with largely indigenous populations in resource poor settings and learn about the socioeconomic and cultural barriers they face in accessing services for their children.
For the last 4 weeks interns will be based in the small city of Tarija, located in southern Bolivia near the border with Argentina. This tranquil city is renowned for its wine growing region, temperate climate and friendly people. IIP interns will focus on primary care, public health outreach and rural health in the prevention efforts in surrounding communities. Rotations include public primary health clinics in urban and rural areas. IIP interns will also learn about Chagas disease, an endemic vector-borne illness that is a major public threat in Latin America. At a local clinic dedicated only to that disease, participants will look at the clinical manifestations and epidemiology of the disease as well as the public health efforts to detect and prevent it.
All students' clinical rotation schedules will be the responsibility of the Medical Director designated for each site (in-country). Clinical experiences will be observational with no expectation that the students will examine, diagnose or treat patients without a medical preceptor supervising. Clinical experiences will vary depending on the medical facility (hospital, clinic, emergency service, NGO, etc.) and location (rural or urban).
General responsibilities of the participant will be as follows:
Community oriented primary care
Patient histories and physical exams of families in Spanish
Hospital rounds
Clinical rotations will take place Monday through Friday, from 8 am to noon or 1 pm. In addition to clinical rotations in La Paz and Tarija, participants can choose to volunteer, after clinical rotations, at local non-governmental organizations that cater to the needs of underprivileged children and families.
Participants will attend weekly meetings with the on-site Medical Director for reflection, monitoring and evaluation of their clinical rotation. The academic portion of the program includes pre-departure region/topic specific readers available to participants as well as on-site lectures:
Week 1: Lecture on the healthcare system of host country with a special emphasis on the local program site, introduction of social determinants of health and geopolitical/historical influences to health systems and burden of disease.
Week 2/3/4: Lectures and associated study materials touching on cultural influences to health and healthcare, endemic/epidemic diseases, geopolitical history, major disease burden, social determinants of health and other topics relevant to program themes and focus.
Relevant case studies for discussion and research on a weekly basis.
Previous work experiences (in the words of past IIP interns): Intern #1:
Shadowed doctors in various hospitals and clinics; performed basic check-ups and assessments of patients; assisted in a surgery and a birth.
Intern # 2:
In my first month in La Paz, I worked alongside a doctor every morning until lunch time. Due to our clinical rotations schedule, I was able to work with a different specializing doctor every week, so while I was in La Paz I worked with a general surgeon, general care doctor, oncologist, and nephrologist. In the afternoons, I took medical Spanish classes. During my second month in Tarija, a city in southern Bolivia, I also worked in a weekly clinical rotations schedule. Here, I explored primary care and Chagas disease research. I had a similar work schedule here in that I worked in the clinic only until lunch time, and then after lunch I volunteered at a children's care center until it was time for dinner.
Intern #3:
My responsibilities included shadowing doctors in hospitals and clinics; disseminating health information at a health fair; attending weekly lectures about a topic in healthcare; and volunteering at a children's home in the afternoons.
Intern #4:
La Paz (July—4 weeks): Hospital rotations 9 a.m.-12 p.m. Monday-Friday; Weekly presentations from doctors ; Rotations at various pediatric clinics and hospitals. Tarija (August—4 weeks): Hospital rotations 7 a.m.-12 p.m. Monday-Friday; Clinical rotations at primary and secondary level clinics (rural and community health); Volunteer 2:30 p.m.-5:30 p.m.
Intern #5:
Currently, I am in Tarija shadowing doctors in different hospitals/clinics. Each week, I was assigned a new rotation and my responsibilities differ a little bit depending on the doctor and on the type of specialty. For example, in pediatric general medicine, I was mainly interacting with the patients to keep them entertained and active. During my rotation in surgery on the other hand, there was no patient interaction and only observing. The doctors explain what is going on and allow us to ask questions about anything at any time. In the afternoons (from 3-6pm), I volunteered at an orphanage when I was in La Paz, and when I was in Tarija, I volunteered at a similar children's center (also from 3-6pm). I felt that I gained a global vantage point in terms of healthcare. In addition to gaining knowledge about medicine in general, I felt that this program also put me in a position to see where I would like to practice medicine. I now know the conditions, the culture, and the style of medicine of urban and rural Bolivia, and I can compare them to those of the United States. Even if I don't go into medicine, I felt that this type of information and experience would be very valuable if I choose to go into healthcare policy.
Intern #6:
My experience was a medical internship that includes shadowing a doctor through different rotations and volunteering in the afternoons.
Intern #7:
I worked in a children's hospital doing various rotations for a month and then worked in a more rural clinic for another month. The rotations included oncology, nephrology, surgery and involved interacting with patients and reading charts...I learned a lot of Spanish and new vocabulary. Also how different medicine is in a country as developing and spiritual as Bolivia.
Intern #8:
In the mornings I went to the hospital and shadowed a doctor until noon. Each week there was a different doctor and what I was actually doing depended on the doctor. But there was a lot of observation of patient interaction and reading charts. Then in the afternoon I went to an orphanage and tutored kids and helped do activities with them...At the orphanage I was able to invest in children and give them much needed positive attention..I felt like I have learned a lot about health care in Bolivia and about patient care in children.
View PowerPoint presentations by past IIP interns:
Kim, Joshua, CFHI, Bolivia.pdf
CFHI, Bolivia, Zenebe-Gete, Selam.pdf
Child Family Health International Intern #1
Child Family Health International Intern #2
Child Family Health International Intern #3
Child Family Health International Intern #4
Child Family Health International Intern #5
Child Family Health International Intern #6
Child Family Health International Intern #7
This program is not currently accepting applications. Please consult the sponsoring department's website for application open dates.