This page is the brochure for your selected program. You can view the provided information for this program on this page and click on the available buttons for additional options.
Rio de Janeiro, Brazil
(Outgoing Program)
Program Terms:
Summer

Partner Institution/Organization Homepage:
Click to visit
Restrictions:
Princeton applicants only
| | | | |
| --- | --- | --- | --- |
| Dept Offering Program: | IIP, International Internship Program (IIP) | Program Type: | Internship |
| Language Prerequisite: | No | Program Features: | Community Service, Field Work |
| Degree Level: | 2 First year Ugrad, 3 Sophomore, 4 Junior | Time Away: | Summer |
| Housing options: | Student Responsibilty with support from IIP and/or Host Organization | Program Group: | International Internship Program |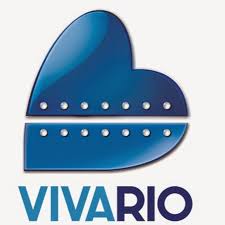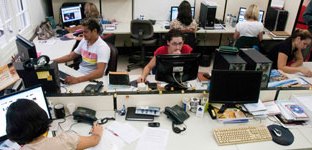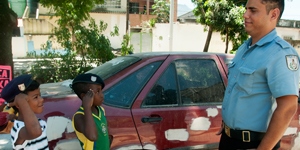 About:
Established in 1993, Viva Rio is a non-profit organization that aims to foster a culture of peace and social inclusion through a commitment to research, field work, and the formulation of public policies. The institution was formed by representatives from several sectors of civil society as a direct response to the growing violence that has plagued Rio de Janeiro. Viva Rio has developed and consolidated activities and projects that have inspired public policy. Several of these policies have been adopted by government, businesses, and other organizations.
VivoRio works towards a vision of a society that integrates security and civil rights; justice and freedom; development and environment; modernity and cultural diversity and specialize in applying innovative solutions for social and environmental problems in vulnerable areas.
Intern Responsibilities:
IIP interns will work on one or more of the following three specific internship projects:
Data Analysis on Preventive (Family) Health Strategy project: Viva Rio's Family Health Strategy program began in 2009 as a part of the Family Healthy Strategy of the federal government. There, community health agents provide preventive care and orientation for medical assistance to patients at health units or at their homes. Each team serves 4000 people, or about 1000 families. What sets the Family Health Strategy apart are its multidisciplinary teams, developed through management practices, health care efforts, democratic attitudes, participatory awareness working on the ideal of promoting health. Teamwork is the key to communication and the exchange of experiences and knowledge. On each of their 70 family clinics they have an integrated virtual Information system. They generate indicators on tuberculosis cases, HIV, maternal care and other important health issues. IIP interns will have the opportunity to participate in specific research and help investigate and analyze data on health issues to better understand their reality. The IIP intern will also be expected to deliver a paper/article/report on a specific topic by the conclusion of their experience.
Drugs Policy project: In 2009, Viva Rio met with 26 representatives from economic, anthropological, sociological, legal, law enforcement, artistic, sporting, scientific, medical, religious, and business backgrounds to found the Brazilian Commission on Drugs and Democracy (CBDD). The main purpose of CBDD is to forge new paths toward a drug policy that is more efficient and fair. They were also part of the Latin American Commission for Drugs and Democracy and work with a large network of NGOs, think-tanks and governments on discussing drugs related issues. Their National Campaign for changing the Brazilian law on drugs is now in the lobby phase inside the Senate. While they wait for possible next steps, they need to keep pushing forward building up new partnerships and improving some important relationships with crucial stakeholders. They also need to collect more information about how the approaches on drug policy are moving worldwide. In order to base some arguments of their own proposition, they need to make some links between how the drugs policy paradigm is changing worldwide and its impacts on Latin America and Brazil. The IIP intern will help them monitor drugs policy issues worldwide and write some analytical papers on a comparative politics basis. The intern must be interested in drug policy in general, with a special focus on Latin America dynamics. The IIP intern will also be expected to deliver a paper/article/report on a specific topic at the conclusion of his/her experience.
Project Management project: The Project Management Office of Viva Rio works as an integrating office to create synergy among all projects. Their duties are elaborating, planning, monitoring, evaluation and also all the accountability for the projects. They deal with more than 30 projects on a daily basis. As Viva Rio has grown very quickly in the past few years, the volume of work for the administrative staff has risen considerably. They are constantly in contact with project coordinators to follow up on project activities. As they are co-responsible for a huge part of projects operating in territory, they need to improve their strategy to monitor and evaluate a huge number of projects and programs. The IIP intern will help them in developing new and better indicators, as well as new models for collecting better data from field actions. The intern may also have as a task working on this collected data to generate reports, graphics, articles, papers and similar. The projects are on diverse areas, such as education, health, sports, environment and others.
Qualifications:
IIP candidates with interests in statistics, operations research, computer science, anthropology, sociology, Latin America, global health and health policy, public health systems, data analysis, and information systems are encouraged to apply. Quantitative and qualitative analytical skills and good writing skills would be an asset. Any level of Portuguese would be an asset; intermediate Spanish in reading, speaking and writing is required.
Previous work experiences (in words of past IIP interns): Intern #1:
My job was to create a report that compares drug policy between Brazil, Ecuador, Uruguay, the US, Portugal, and the Netherlands. I specifically focused on harm reduction, decriminalization, and medical marijuana use.
Intern #2:
I developed systems for accumulating data/indicators on project efficacy; observed programs in action, and explored current data collected on the programs that have available data.
Intern #3:
I was in charge of my own research project. I helped the organization come up with indicators to evaluate the performance of the harm reduction programs managed by the organization - they were the CAPSAD Miriam Makeba, CAPSAD Paulo da Portela, and the four Casas Vivas projects (Bangu, Bonsucesso, Del Castilho, Penha). This consisted of preliminary reading of the materials the organization has put out in relation to its harm reduction approach. Then, a literature review of evaluation research of Harm Reduction centers in other countries, to base the model and process of my research. For the first three weeks to a month or so I read research based in Brazil, the UK, the USA, Canada, Australia and Colombia to get examples and inspiration. Then I visited all the CAPSAD and Casas Vivas to get a sense of how they work, and then also visited other drug treatment centers to see what differentiates Viva Rio´s programs. I interviewed social development team members at each program and then coded the interviews to get a general scope of indicators of the programs. My project culminated in a presentation to the Viva Rio board and my supervisors on my research findings...I learned so much about public health research and harm reduction. I had never heard about this approach to drug abuse treatment.
View a PowerPoint presentation by a past intern:




Viva Rio Intern # 1




Viva Rio Intern #2
Viva Rio, Brazil, Peraertz, Isabella.pdf
This internship is offered in partnership with the Program in Global Health and Health Policy and can be used by GHP juniors for completion of the GHP Summer Research Requirement (please check the appropriate box on your application).
This program is not currently accepting applications. Please consult the sponsoring department's website for application open dates.